GLUON-6L3
GLUON-2L6-4L3
The high-performance desktop-level multi-joint robot, all of its joints are built with QDD Lite
series actuators. Its arm length can range up to 430mm, end load up to 500g. Due to the use
of composite materials in the QDD Lite series actuators, the cost of R&D of high-end robots is
greatly reduced.The multi-joint robots are mainly used in the field of education, schools,
laboratories, research institutes, competitions, etc.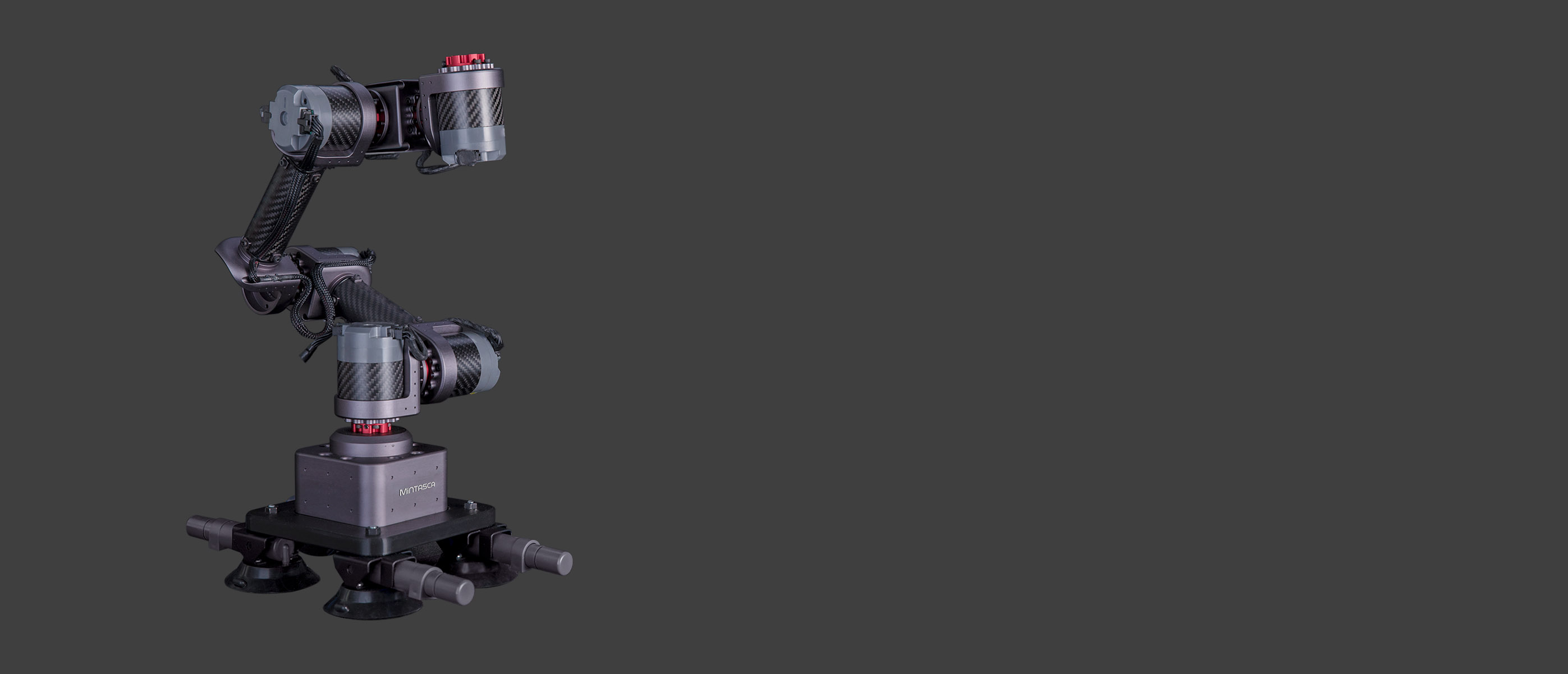 MINTASCA R&D of Cutting Edge Robot

MINTASCA has the world's outstanding technology and excellent R&D team of robot smart compliant actuator.
Over the years, we have continued to innovate, and MINTASCA's robot technology also keeps iterating.
From educational robots for universities and research institutions to cutting edge commercial service robots,
we have achieved a complete integration from bottom to AI forming a real barrier to bionic robot technology.
In the research of robots, the AI of the brain is as important as the cerebellar and motor system.
MINTASCA is equivalent to the muscles and bones of the robot, which also solves a major problem in the development of the underlying hardware of the robot.
In the future, MINTASCA will launch bionic robot with higher performance, and contribute to the real entry into the robot age.